Hello everyone, I'm Uta. I'm a college student, I've been gone to community college in Washington state after graduating high school. I came back to Japan because of the coronavirus, then I'm taking online classes now.
So, I would like to share a little bit about my American life.
First of all, I've been living in Bremerton, Washington. I'm in homestay, I have host mother, sister and brother. There are also a dog, a rabbit, a golden fish, and 2 cats. I'm having good time going out to eat dinner and shopping with them.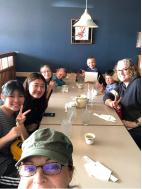 ↑Eating lunch at the Japanese restaurant with my friends, my host family, and their friends.
In my weekend, I often hang out with my friends, and I'm busy with my assignments. The movie theater that I often go is very different with Japanese one. I can watch movies only 6 to 9 dollars (650 yen to 950 yen), and there are chairs with reclining function. My favorite places is Hakata which is Japanese restaurant. I can eat real Japanese foods. All of Japanese students really like there.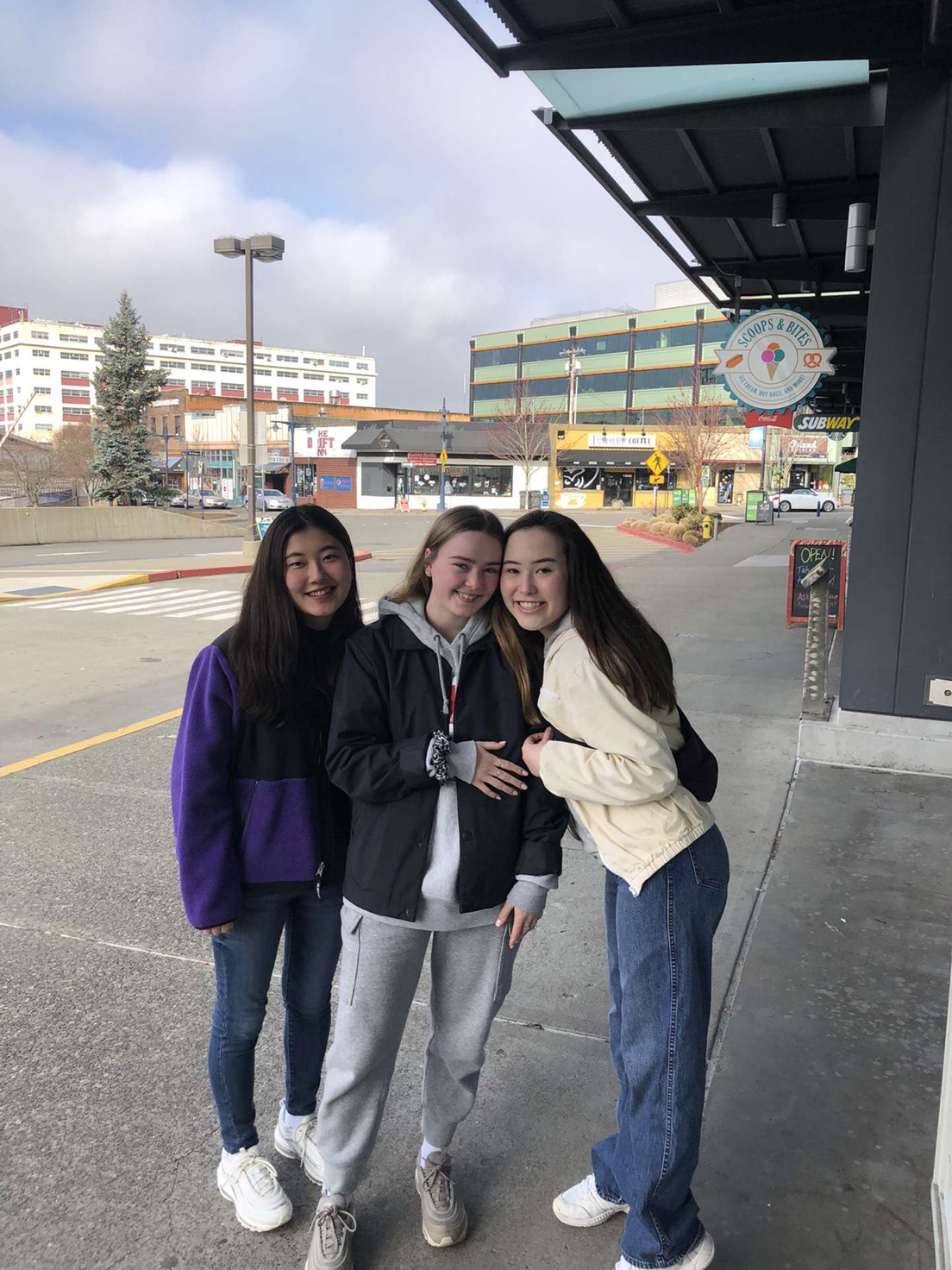 ↑(left) Uta (middle) Inga from Iceland (right) Angelina
In my college life, it is really tough. There are many times to do discussions and group works with my classmates. I can't keep up with them sometimes. There is the gym, I can use it free. So I often to workout to do stress relief. There are also bookstore, it sells textbooks, merchandises, foods, drinks, some stationery, and things what you need in your class rather than textbooks. I have some T-shirt that printed out my college logos.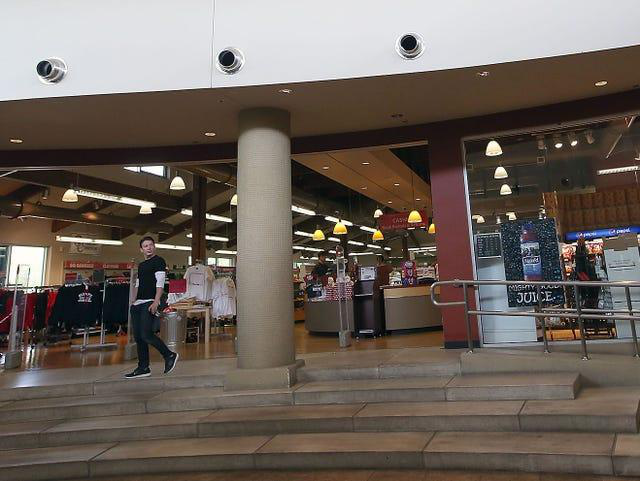 ↑in front of the bookstore.
Thank you for watching till the end!
Uta
ステージライン
仙台/銀座/新宿/名古屋